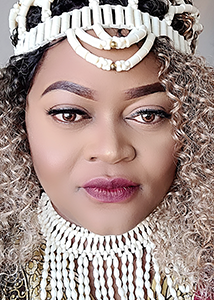 Abbas International Healing Center
Lucie M. Mordecai is a 2023 Early Childhood Innovation winner through the Iowa City Area Business Partnership, a 2022 Women of Achievement Award winner through Waypoint, a 2022 Outstanding Individual Philanthropist Award winner through AFP Eastern Iowa Chapter, a 2021 Volunteer of the year winner through Community Crisis Center in Johnson County, a 2020 Child Care Award Winner with DHS.
Lucie is a mental health professional and founder of the Abbas International Healing Center.
After earning a degree in social work from Kirkwood and a theology degree from Kingsway University, Lucie found herself working with individuals who are intellectually disabled, helping them to conquer the daily challenges life can throw their way. While working with her clients, Lucie came to understand how to help them achieve their hopes and dreams, while trying to protect them from judgment when the outside world doesn't understand.
Lucie is not only their therapist, she is also a cheerleader. People with a mental illness are often feared and rejected by society due to the stigma of mental illness.
Outside of work, Lucie enjoys spending time with her kids, traveling and taking time to appreciate nature.