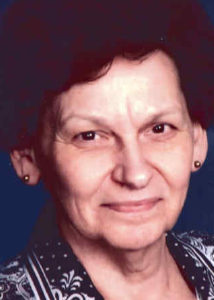 Constance M. Arens is a registered nurse at Mercy Medical Center in Cedar Rapids, where she has worked for 26 years, a proud U.S. Army veteran and a dedicated volunteer with the Eastern Iowa Honor Flight and the Cedar Rapids Veteran's Memorial Commission.
Connie served in the U.S. Army Nurse Corps for 21 years, retiring in 2010 as a Lieutenant Colonel. From April 2006 to October 2007 she was deployed to Landstuhl, Germany, and served in the largest American Army hospital in Europe in support of Operation Enduring Freedom. She cared for the soldiers, sailors, marines, airmen and contractors wounded in Iraq and Afghanistan and gained strength from their courage.
As a member of the Veteran's Memorial Commission, whose members are appointed by the mayor of Cedar Rapids, Connie works to support Veterans Memorial Stadium, the Veterans Memorial Building and the All Veterans Memorial Park, and to ensure there are programs and resources available for veterans in Linn County and the surrounding counties
Connie said her proudest accomplishment is being a mother, grandmother and great-grandmother. She has three children, Scott, Penny and Heather; eight grandchildren, Keegan, Courtney, Kyler, John, Amery, Emily, Curran and Marcella; and two great-grandchildren, Carsen and Grayson.