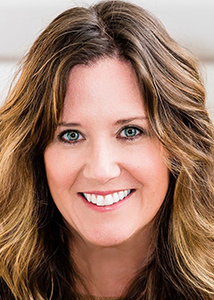 ICAD and Kate Moreland Consulting
Kate Moreland is an advocate for authenticity, collaboration and well-being. As an experienced leader and empowerment coach, Kate is committed to helping others navigate change and challenging times. Kate provides coaching, strategic planning, and well-being workshops and retreats to individuals, leaders, nonprofits, local government, education institutions and the private business sector.
Kate earned a BS in psychology from Creighton University a law degree from the University of Iowa. She worked as an attorney until 2005 and has been adjunct faculty at Kirkwood Community College and the University of Iowa College of Law. Most recently Kate served as CEO of the Iowa City Area Development Group, a nonprofit economic development organization that is focused on workforce, community and business development. She currently supports the Better Together 2030 Vision work for Johnson County. Kate is skilled as a public speaker and facilitator for businesses, communities and organizations. She is a certified coach with certifications in the Science of Well-Being from Yale and mind-body connection. She is also a master collaborator and a fellow in Strategic Doing. Kate is a passionate advocate for women embracing their authenticity as the co-host of the TendHER Wild Podcast. Kate currently lives in Iowa City with her husband and three children.