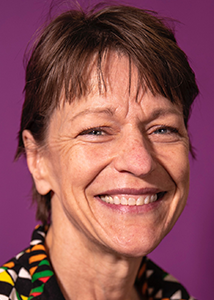 Iowa Humane Alliance Veterinary Services
Dr. Jennifer Doll has been a veterinarian for 32 years and has dedicated the last 24 to doing all she can to eliminate pet overpopulation in Eastern Iowa, working first with her mobile clinic Animals All About and then as Medical Director and Veterinarian at the Iowa Humane Alliance Veterinary Services, where she performs an average of 50 spays and neuters a day.
Doll was the founder and director of Witty Kitties Inc., a shelter that took in animals that other shelters could not.
In 2010 Doll was awarded the Direct Care Practitioner of the Year award by the Humane Society Veterinary Medical Association. She is the Iowa Representative for Paw Project, a nationwide anti-declaw movement. In 2017 she published "Raccoons Stole My Baby Jesus," a group of stories chronicling Doll at her best and worst.
Doll attended the University of Wisconsin School of Veterinary Medicine, then worked in private practice outside of Seattle for eight years before settling in Iowa. She lives with her husband, Torben, and a motely group of animals. She is also a proud mom of two.
Doll plans to continue her work as long as necessary, hoping that someday no animal will go without care and love.