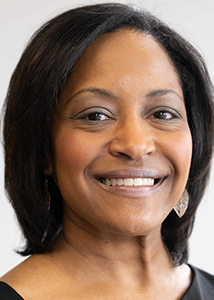 Dr. Liz Tovar is the Executive Officer and Associate Vice President of the Diversity, Equity, and Inclusion Division and Senior Associate Athletics Director for Student-Athlete Academic Services at the University of Iowa. 
The Diversity, Equity, and Inclusion Division comprises the Office of Institutional Equity, the Center for Inclusive Academic Excellence, and the Inclusive Education and Strategic Initiatives unit.
Tovar also serves on the senior management team within the athletics department supervising the daily operations within academic services and manages academic and personal support services for approximately 650 student-athletes across all 21 UI sports programs.
Tovar began a career in academic services at the University of Kansas, where she also received undergraduate, master's, and doctoral degrees in psychology, clinical psychology, and educational leadership and policy studies. Before joining Iowa in 2013, Tovar managed student services and advised student-athletes in academic, personal, and professional development at Kansas, Ohio State, and Northern Illinois.