WOMEN OF ACHIEVEMENT AWARDS
Keynote Speaker: Courtney Misener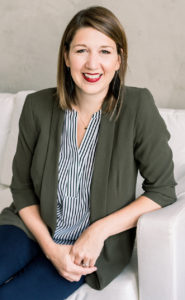 Courtney is a writer, professional speaker, and emotional health rebel. An advocate for emotional wellness and truth telling. She served as the Director of Programs and Engagement at House of Hope in Cedar Rapids for four years before recently leaving to teach Boundaries and Emotional Health at a corporate level. Courtney is a rockstar/pastor's wife and the head negotiator and fangirl of three spunky boys. Between football games, hip-hop dance recitals and work, you can find Courtney dancing in grocery store aisles doing everything she can to embarrass her kids. Courtney has worked with non-profits, start-ups, and companies both small and large, to provide tools that promote emotional health, respectful communication, awareness around depression and empathy, self-love and boundaries. An Iowa transplant, originally from Tennessee, her southern roots will hopefully make you feel like you're entering a conversation with a friend.
2020 Women of Achievement Honorees
Ana McClain
Lion Bridge Brewing Company
Sept 17
Caitlin Slessor
Shuttleworth & Ingersoll Attorneys at Law
Sept 17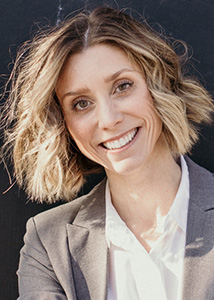 Jamie L. Henderson
NXT Bank
Sept 17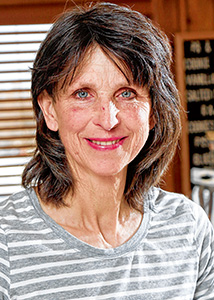 Debbie Takes
Dan and Debbie's Creamery
Sept 18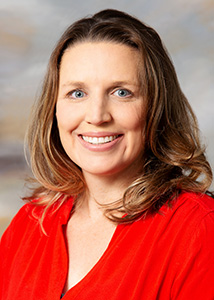 Andrea Achenbach
U of I College of Nursing
Sept 18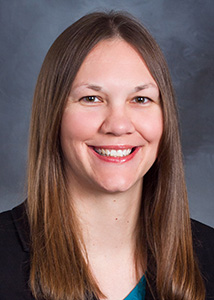 Jessica Horaney
Collins Aerospace
Sept 18
Barbara Thomas
UI Tippie College of Business
Sept 21
Karmin McShane
Cedar Rapids/Linn County Solid Waste Agency
Sept 21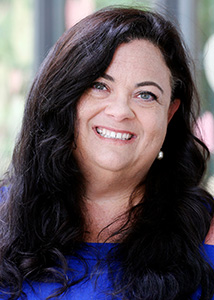 Heather Wagner
Eastern Iowa Arts Academy
Sept 21
Kathy Kaiden
Retired from YPN
Sept 22
Shannon Hanson
United Way of East Central Iowa
Sept 22
Keesha Burke-Henderson
Mount Mercy University
Sept 22
Robin K. Mixdorf
Meth-Wick Community
Sept 23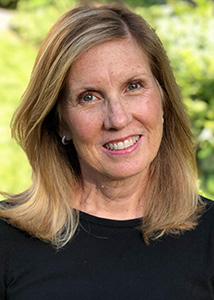 Lisa Rhatigan
ImOn Communications
Sept 23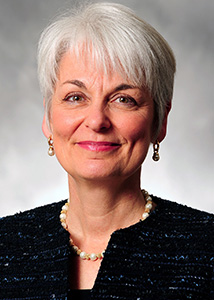 Laurie Hamen
Mount Mercy University
Sept 23
Lisa Rhatigan ImOn Communications Lisa Rhatigan is vice president of marketing for ImOn...
Read More >
Send a congratulations message to an honoree using the form below.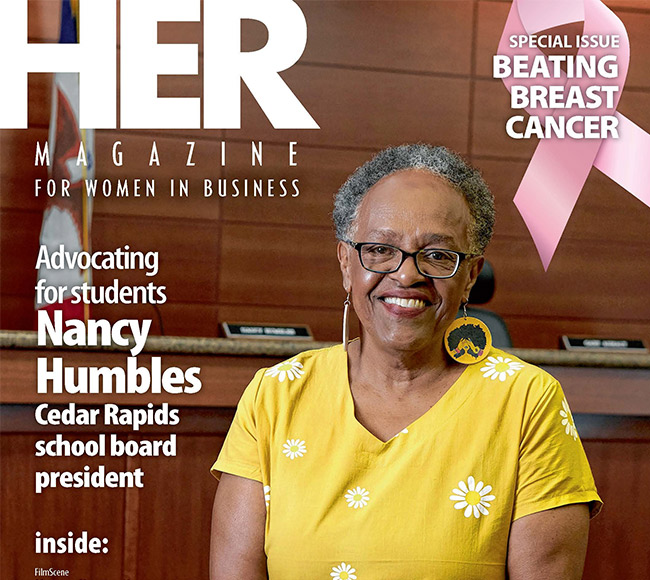 Showcasing women in business in Eastern Iowa
In each issue of HER magazine, you'll read stories about businesswomen that will inspire and motivate you. Get real-world advice and insights as you open your eyes to the incredible accomplishments of Eastern Iowa women in business.