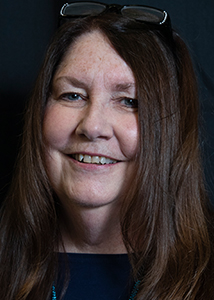 Living Beyond the Bars; Iowa Justice Action Network
Sue Hutchins is a retired therapist and social worker, having worked in numerous sections of the human services system as well as having a private practice in Cedar Rapids for 20 years. When she retired her licenses in 2016, she soon found herself involved with loved ones of the incarcerated in Iowa as a volunteer. Subsequently Hutchins founded Living Beyond the Bars of Iowa, a nonprofit support and re-entry referral agency. She also became involved as vice president of Iowa CURE and co-chair of The Iowa Justice Action Network. These organization exist to better the lives of loved ones of the incarcerated and to shed light on the need for criminal legal reform.
Hutchins has compiled and authored two books: Bleak Wall Bright Minds, a collection of the stories of 27 Iowa men and women serving life without parole, and Bleak Walls Broken Hearts, a collection of the stories of family members, loved ones and professionals who have relationships with someone incarcerated in Iowa.
Hutchins is working to open The Resource Community of Linn County, a nonprofit that will serve families, loved ones, professionals and other interested persons dealing with addiction and other mental health issues. It is a peer support model designed to educate, support, and refer anyone who has interest in these issues.