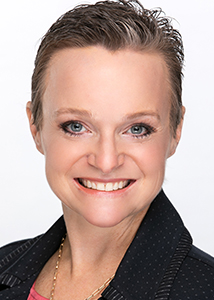 Cedar Rapids Community School District
Outstanding Community Leadership
Award Winner
Noreen Bush is superintendent of the Cedar Rapids Community School District. Although Noreen was born in Detroit, she grew up in Cedar Rapids, graduating from Jefferson High School in 1989. She earned her undergraduate degree from the University of Northern Iowa in English education and a master's degree, superintendent license, and doctoral degree from Drake University. Noreen taught for 13 years as a high school English, speech, theatre and debate teacher serving in several school districts including Clayton, Missouri; Iowa City; and College Community, Iowa.
Noreen's administrative work has included serving as principal at every level of PK-12 education as well as district-level leadership. In 2017 she was named CRCSD associate superintendent and later became deputy superintendent. She was named CRCSD superintendent in 2019. In partnership with the board of directors, her focus is on the continued innovation and implementation of a bold strategic plan designed to ensure all students experience rigorous and personalized learning, so they have a plan, a pathway and a passion for their future.
Noreen was named 2021 Woman Superintendent of the Year by AASA, The School Superintendents Association, and 2021-22 Iowa Superintendent of the Year by the School Administrators of Iowa.