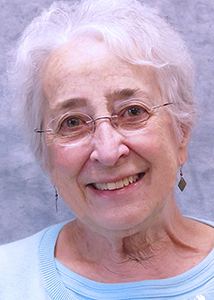 A lifelong resident of Iowa City, Nancy Pacha has had ample opportunity to travel. She spent a year studying at the University of Madrid before earning her BA at the University of Iowa with a certification to teach Spanish.
When her teaching career ended, Pacha worried about finding new purpose. She found it by joining Rotary International following a humanitarian mission trip to India.
Rotary has given Pacha a vehicle to do humanitarian work and make friends worldwide. It has also allowed her to connect with youth doing service, helping them develop leadership skills and self-confidence.
Pacha and her husband have two daughters and seven grandchildren who live in Massachusetts and Arizona. They dream of a safe, friendly world where their children and grandchildren can thrive. Volunteerism is their means of pursuing that dream.