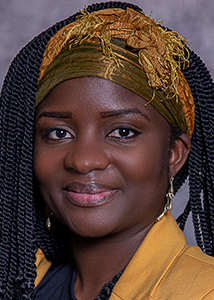 Cedar Rapids Community School District
Minouche Bandubuila is a community school coordinator at Hoover Elementary School in Cedar Rapids. A resident of Marion, she works passionately to empower families through education and resources, and to build confidence and personal accountability for healthy and successful families.
Through her work at Young Parents Network, she helps to educate African mothers and assists them in acclimating to a new culture here in Cedar Rapids. She also helps them to effectively advocate for themselves and their families.