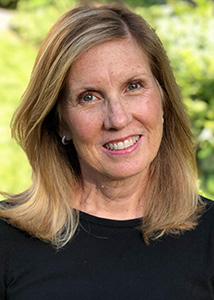 Lisa Rhatigan
ImOn Communications
Lisa Rhatigan is vice president of marketing for ImOn Communications. She stands out as a leader at her company and in the community, being the voice of response and recovery throughout the derecho storm and as services re-connect throughout the storm-impacted areas. A demonstrated hands-on community champion, Lisa currently serves on the boards of Orchestra Iowa, Cedar Rapids Art Museum and the Czech Village/New Bohemia Main Street District. In addition, she served as one of the original board members for NewBo City Market.  
What are your motivational must-haves?
Song or Movie: I have a few go-to movies that depend on my mood. If I want to wallow, "Terms of Endearment." For a laugh? "Stripes."  If I want a good romance? "When Harry Met Sally."  My down time is what keeps me motivated, and I get my motivation from the inside.
Book or Author: I love listening to audio books when I exercise. When you find a good book, you don't want to stop! I just read a book about establishing habits and one key piece of advice is to make it a reward, which has been helpful as I get into audio books and creating that habit.

Person: My family is everything to me. I've been married to my husband for close to 30 years — we have two sons and a daughter-in-law. We recently found a way to safely go on vacation together for the first time in a long time and it was great motivation.