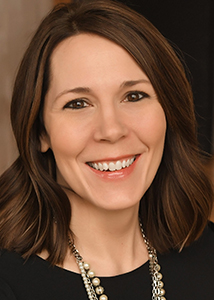 Family, giving back and helping others are core values for Jess Kelly, vice president of operations at Tanager Place. A native of Marion, Jess came to Tanager Place in 2014 to focus on improving client success. She has worn many hats in her career and brought her data-driven eyes to the table in her roles at Tanager Place. "I love that, as an organization, we strive to be better. We collaborate as a team and make strategic, data-informed decisions to constantly improve," she said. "I am in the background supporting all the staff who are doing wonderful work. I can showcase significant client outcomes and share positive stories of impact with our team."
Jess is a graduate of the University of Northern Iowa, where she earned a BA in social work, and Upper Iowa University, where she earned a master's in public administration with an emphasis on health and human services.
Jess lives in Atkins, Iowa with her husband and their two daughters.