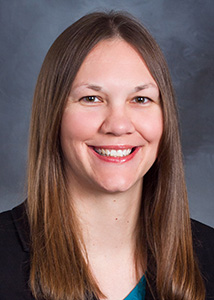 Jessica Horaney
Collins Aerospace
At Collins Aerospace, Jessica Horaney leads the Achieving Competitive Excellence for Engineering (A4E) initiative. She co-founded the Engineering Leadership Community of Practice at Collins Aerospace, a group dedicated to sharing engineering leadership best practices and building the next pipeline of engineering leaders. Jessica is also involved in several community initiatives and programs throughout the region that improve the lives of women and girls.
What are your motivational must-haves?
Song or Movie: 90s hip hop music is one genre that pumps my husband and I up and that we can agree on!
Habit:  I am a huge checklist person (yes, I would add something to the checklist just to get the satisfaction of checking it off.)
Person: Personal coaching is a great way to get an advocate who is centered on your goals, both personally and professionally. My friend and mentor, Dorene MacVey at iThrive31 is a personal coach and such a great confidant. I always feel that one conversation with her helps give me clarity to turn my ideas into action.