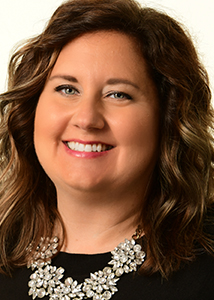 Abbe Mental Health Center
Jackie Smith Duggan is the senior director of crisis services for Abbe Center for Community Mental Health. This is a new line of service for Abbe Center that is available at both Access Centers of GuideLink in Iowa City and Linn County Access Center in Cedar Rapids. She also oversees one bed in Delaware County to meet rural mental health needs.
Jackie values collaboration and inclusion when building programs that support individuals with mental health or brain health issues. Her commitment to mental health and substance use disorders begins with having loved ones who had difficulty understanding their mental health in addition to the associated worry of stigma.
At a young age her parents taught her the value of welcoming someone new to the table for a meal and working hard for something that you are passionate about. These values carry over into her new role, where she leads a team to welcome all persons in a mental health or brain health crisis, to develop new interventions to manage their crisis and to connect them to resources. She believes in the importance of meeting people where they are in order to support them in their journey forward and in treating all persons that receive services like loved ones.