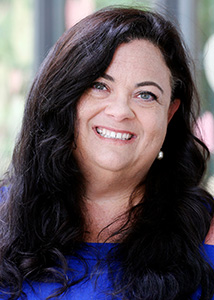 Heather Wagner
Eastern Iowa Arts Academy
Heather Wagner fell in love with studio arts back in college and has worked as an artist ever since, both in advertising and through her own studio. She joined the Eastern Iowa Arts Academy in 2014 as an art teacher and became the music and arts studios director in 2015. Her role with the academy supports her lifelong advocacy for the arts and perseverance to ensure that area children and teenagers have access to art and music for little or no cost.
What are your motivational must-haves?
I absolutely must have time in my Jeep, out in the country with the top and doors off! I feel like getting out of the city for a mini road trip and surrounding myself with a natural environment and fresh air does wonders for me. I take a lot of pictures. Being in the fields and country clears my head, keeps me motivated and helps me focus on the little things that make our world beautiful. If it's too cold or snowy, I still drive out there several times a week to see the crops and ice on the frozen river (with the doors on, of course!) There is nothing more inspiring to me than spending time with nature.