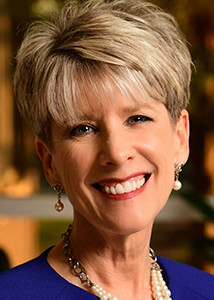 Kirkwood Community College
Dr. Lori Sundberg is the fifth president of Kirkwood Community College and the first female to serve in that role.
Sundberg holds a Doctor of Business Administration in management from St. Ambrose University as well as an MBA in marketing from Western Illinois University. She received her BA from Knox College with a double major in economics and history.
Prior to coming to Kirkwood, Sundberg served for eight years as the president of Carl Sandburg College in Galesburg, Illinois. Sundberg was the sixth president of Carl Sandburg College and the first graduate and female to lead the institution. She has more than 25 years in community college leadership.
She was elected by her colleagues from across the country to serve on the AACC board of directors in 2013 and 2019.