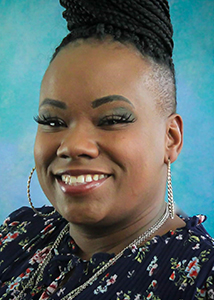 Consuelo Steel-Cherry was born in Chicago and moved to Iowa with her family in 2004. She has three children: a 17-year-old and two 10-year-olds.
She received her BA from Kaplan University in 2008. She is currently the director of We Care DayCare in Eastern Iowa, where she creates and implements early childhood education programs and teaches children to love themselves inside and out at an early age.
In her five years at Roosevelt Middle School, she created and managed The Gay Straight Alliance Group. She also co-founded the LGBTQ Youth Center at Tanager Place and is heavily involved in supporting the program and its attendees.