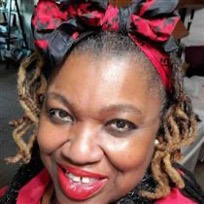 Zette St. Charles
Fights for fairness by day as an Intake Specialist for a local disability attorney, by night she's writing and storytelling.
Since returning to Cedar Rapids to help with an aging family, you may have seen her performing poetry and stories on many stages and venues around the corridor.
She has published her first book available on Amazon both paperback and digital: Secrets of a Divorcee: Truth's Fantasies; (not your children's bedtime stories). She is currently working on her next set of books in a series of the stories behind the thoughts and poetry: Secrets of a Divorcee': book 1: Prince Charming.